Hello and Happy Friday! Of course, Friday means it's time to
Celebrate the Small Things
. Since I missed the hop last week, I'm celebrating the past two weeks today.
First up,
I'm celebrating the Great Apes of the Congo Basin. Why? Because last week I attended a totally awesome lecture by David Morgan of the
Goualougo Triangle Ape Project
and learned tons about the gorillas and chimpanzees who call the Congo Basin home. Mr. Morgan's group works to save the apes' habitat, which is currently under threat from logging, poaching, and the bush meat trade, through research and collaboration with the Congolese government, local scientists, and other wildlife organizations.
Mr. Morgan's tales of living side by side with the apes were both fun and fascinating, and it was great to hear about some of the project's conservation success stories. If you'd like to read more about the experience, you can find my recap of the evening on my
All in For Animals site here.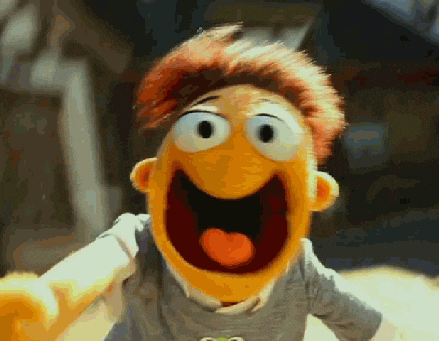 Next up
, running!
I've been totally sluggish and lazy for quite a while now and wanted to get back to some kind of fitness routine. I was inspired by my friend Madeline at
The Shellshank Redemption
to take up running, as she has been kicking butt with it for a while now.
I have a running training program that I downloaded years ago but I've never actually made it past week one of the program. But this week I started again and I'm determined to stick with it this time. My goal is to run (or at least run/walk) a 5k in the fall so we'll see how that goes!
Last up,
two new releases from two fantastic authors - Medeia Sharif and Cathrina Constantine. Congratulations to both ladies!!
I was supposed to participate in Medeia's cover reveal last week and like a moron I forgot. So I'm sharing the scoop on Medeia's latest today. The cover is amazing and I know the book will be a great read!
GIRL WITHOUT A FACE BY Medeia Sharif
Destiny awakes with amnesia. She had been driving on a wet road, about to leave flowers at a memorial marker of a deceased classmate, when she almost met that same fate.
Her mother, Mildred, is restrictive. She doesn't want Destiny to have her cellphone, which a nurse sneaks into her room. It's useless since Destiny doesn't have the passcode. After her hospital stay, she enters her mother's overbearing household. Mildred becomes physically abusive, and Destiny fights back.
When Mildred is away, Destiny leaves with her neighbor, Gabriel, whom she's developing feelings for, and they drive around to jog her memory. She's positive she crashed near a memorial marker. When they find the marker in question, and when she remembers her phone's passcode, her identity is questionable and Mildred is even crazier than she at first thought. Destiny is eager to escape Mildred's household and find out who she really is.
Find Medeia – YA and MG Author
And now for Cathrina's latest!
Incense and Peppermints
Cathrina Constantine
Publication date: March 10th 2017
Genres: Contemporary, Young Adult
Peace demonstrations, sit-ins, and burning the U.S. flag following the escalation of the Vietnam War are leading to a catalyst known to the world as the Sixties, and a musical revolution, flower power, hippies, marijuana, and drugs are carrying the generations—young and old—into a new decade. All the while sixteen-year-old Mary Monroe is caught between being an innocent good girl and an autumn of sex, drugs, and rock 'n' roll.


When her brother offers a solution to her dilemma in the form of a little pill, Mary ignores the rumba in her brain and takes a walk on the wild side. Plunged into popularity and a life she's only imagined, she meets Michael Covington, the hot newcomer, and she's instantly drawn in by his less than flawless exterior and bad boy sex appeal. Caught up in the danger and excitement as they drift from party to party, into underground fight clubs, and through a series of drug and alcohol fueled adventures, Mary follows her new crush into a world where young girls are never truly safe from the predators lurking in the shadows and young men are hiding from the harsh reality of war.
Feeling buzzed and as if her life is spinning out of control, Mary is assaulted by an unknown man at a party, and she's left questioning if the enigmatic Michael is truly her hero or if he is the face behind the terrible attack. With every piece of information Mary learns about Michael, her doubts grow deeper, but with every minute she spends in his presence, so does her love.
With the war and her fear threatening to separate Mary and Michael forever, only the death of a friend, a crushing confession, and her own sensibilities can carry her over the threshold between adolescence and adulthood.
—
EXCERPT:
September 1969
The corners of my bedroom had dulled to a muddy gray by the time my brother leaned on, or rather wobbled against, my door. His glassy eyes floated in their sockets. Stoned, again.
"Whatcha doing, Sis?" Stevie, my older brother slurred.
My gaze slipped over his pasty chest, sprinkled with wiry hair, and past his jockeys to his stick-like legs. Did he realize he was only wearing saggy underwear? Normally, I'd say gross and mock him, but only because he normally treated me like a speck of toe scum.
"Nothing much." I slipped my diary into my sock drawer, away from prying eyes. Our parents weren't home, and our little sister was asleep in her crib on the other side of my room.
"You need to grow up," he said. "Here, it's party time." Pinched between his thumb and finger, he revealed an ordinary aspirin as if he'd procured the magic solution.
"Uh… I don't have a headache."
"Hey, turd. It's not an aspirin. Stop the nerd act and get with the program. Grow up."
Our sibling behavior toppled into the belittling and ridiculing stage. Though I figured it was his way of helping me. Yet, staring at the pill, I was interested, but a hootenanny of cymbals clashed inside my head and my sensible side screamed.
You'll puke! I hate puking. Wasn't it only last week Stevie was tripping and heaving guts like a water hose?
Shaking my head, I declined his kind and strange offer and tried using simple logic to get rid of him. "Not tonight. Mom and Dad will be home any minute. Go to bed. It's late."
"They'll be so-o plastered. I can't stand them like that." Dejected, his shoulders slouched, and his body seemed to deflate. Until he tossed the pill, saying, "Catch."
Author Bio:
Cathrina Constantine is the Best Selling author of Don't Forget To Breathe. Her book won Readers' Favorite International Book Award for 2015 and The Literary Classics Seal of Approval and Literary Classics Gold Award. Her Paranormal Fantasy, Wickedly They Come has been awarded the 5 Star Seal from Reader's Favorite. Tallas from her dystopian series received Literary Classics Silver Award and Literary Classics Seal of Approval.
Cathrina resides in Western New York with her husband, five children, two Labrador Retrievers and her cat, Bones. Author @chbbpublishing. Crushing Hearts and Black Butterfly. When not attached to her computer, she likes to take long walks in the woods with her dogs, drink way too much coffee, and is an avid movie watcher. She loves music and doesn't need a dance floor to shake a leg.

The Celebrate the Small Things hop is hosted by
Lexa Cain
and co-hosted by L.G Keltner at
Writing Off the Edge
and Tonja Drecker at
Kidbits
. Visit
Lexa's blog here
to find out how join in the hop yourself and to see the list of participants.